THE MEDIA MANUFACTURER
Welcome to moccamedia
Germany's most innovative media agency!
For 30 years, we have been developing extraordinarily successful tailor-made media solutions for regional trade marketing. Our DNA: Fine tuning media at the local level for each geographic corridor – and in more than 30 countries!
Your Cornelia Lamberty and your Patrick Becker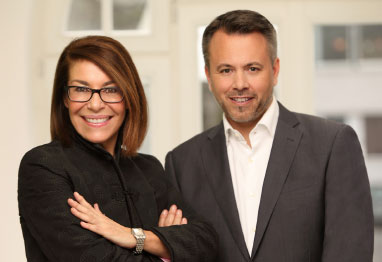 Awards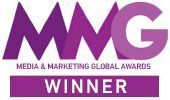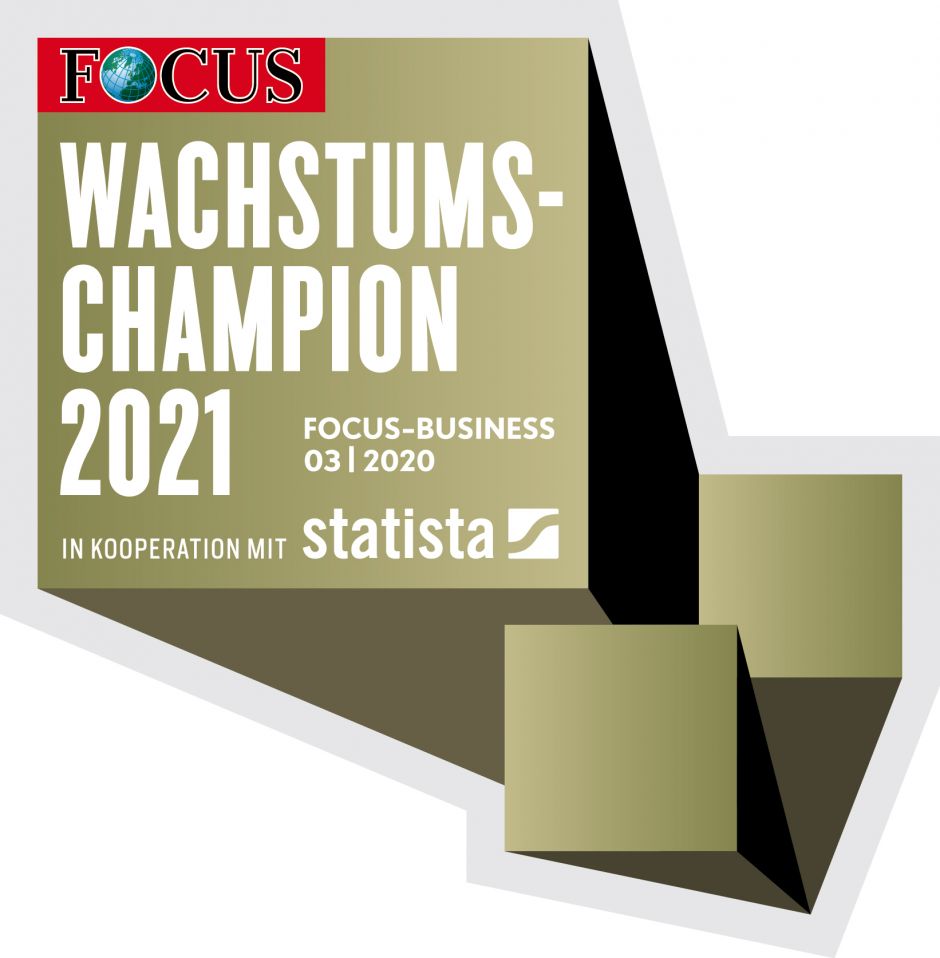 Certifications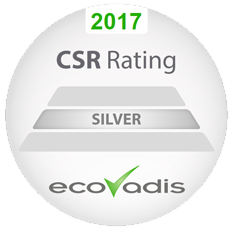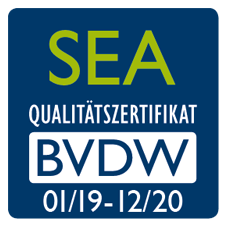 As an independent and owner-managed media agency, we plan locally managed media manoeuvres® with pinpoint precision, engage with trading partners and our measures increase demand and sales in local outlets. We are THE experts for regional and sales-driven media planning, sources of inspiration for marketers, media and the entire advertising market and set new standards in regional media planning. We create sales-activated campaigns, develop advertising channels and establish new advertising material.
We are the only media agency in the TOP 100 most innovative medium-sized companies in Germany, while also being the fourth largest independent media agency with international reach.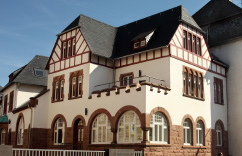 Facts
History
Awards
Networks
Careers at a top employer
With an international dynamic team of currently 200 employees, experts from a plethora of disciplines, we plan targeted and precise local media manoeuvres® at international level.
The ever sought-after flat hierarchies: For us they are a reality, just like our consistent open-door policy and the whole team's willingness to go the famous extra mile to ensure success for our customers.
We are expanding and on the look out for personalities that share our philosophy. There is no time to lose! Start your career with one of the top 100 innovators in the media industry.
On-boarding
Benefits
Our promise to ourselves
Team
Tobias Johannes
moccabirds
moccamedia = a super friendly, experienced team with whom you immediately feel at home.
Tobias Johannes
Sarah Gernert
Media planning
Nothing is as constant as change - that is why moccamedia unites flexible thinking with innovative planning. And with a great deal of personality and team spirit.
Sarah Gernert
Arne Hackmann
Key account
Successful and tangible results are the product of the right cooperation.
Arne Hackmann
Sarah Flöck
Dealer support
For me being a mocca means going to work every morning with a smile on your face.
Sarah Flöck
Felix Enzweiler
Controlling
Living, loving, laughing - mocca makes it possible.
Felix Enzweiler
Vanessa Dany
Deputy head dealer support
Those who like working in a team, will love moccamedia.
Vanessa Dany
Karolina Vogel
Head of dealer activation
A problem is a chance for you to do your best. (Duke Ellington)
Karolina Vogel
Stephan Wirth
Head of department IT
Computers are somewhat like humans. Mine is currently in a very bad mood. I will go grab a coffee, maybe it will then calm down.
Stephan Wirth
Natalie Hochleichter
Dealer support
Fear of large Excel tables is a thing of the past ;)
Natalie Hochleichter
Kai Schiffer
Trainee IT
moccamedia: the proximity makes the difference.
Kai Schiffer
Monika Koncz
Central services
mocca is something I used to serve. Thanks to moccamedia, I can provide what is needed and strengthen the focus of others.
Monika Koncz
Janina Siegert
Media planning
You immediately feel at ease at moccamedia. Colleagues are supported and challenged - a perfect interplay.
Janina Siegert
Werner Orth
Managing Director moccamotion
moccamotion GmbH has close contacts with media providers, enabling it to inject innovation into the work of media planners right from the outset. moccamotion develops new media ideas together with the media.
Werner Orth
Andrea Kreutzfeld
HR manager
The head is round so that thoughts can change direction.
Andrea Kreutzfeld
Ellen Backendorf
Dealer support
Working in a team, each day new challenges, further training and fun at work - that is moccamedia.
Ellen Backendorf
Carolin Brennenstuhl
Media planning
mocca – champion in the media industry of today, tomorrow and the day after tomorrow!
Carolin Brennenstuhl
Sarah Gedyk
Media purchasing
I like working at moccamedia because the agency boasts 30 years of success.
Sarah Gedyk
Sandra Thumm
Media planning
Hand in hand together towards our goal, always with the aim of achieving it quickly, conscientiously and effectively. Where there's a will there's a way - that motivates you!
Sandra Thumm
Mathias Welsch
Trainee media purchasing
Being part of moccamedia means facing new tasks every day and mastering them.
Mathias Welsch
Meike Meiers
Trainee media planning
Innovative marketing by a dynamic team - that is mocca!
Meike Meiers
Cornelia Lamberty
Managing Director moccamedia
moccamedia stands for the highest level of efficiency and quality.
Cornelia Lamberty
Matthias Erang
Team leader dealer support
Welcome to the world of moccamedia – where "no" is a no-go. We will find the optimal solution to your problem - let us prove it!
Matthias Erang
Tatiane Kaempffer
moccabirds
Doing business without advertising is like waving to a girl in the dark.
Tatiane Kaempffer
Lisa Bohr
Dealer support
For us mocca means: collaborating creatively and courageously.
Lisa Bohr
Nadine Babar
Activation
The only way to produce great work is to love what you do. (Steve Jobs)
Nadine Babar
Larissa Herz
Trainee media purchasing
Personalities are not formed by fine speeches, but by work and your own achievements. (Albert Einstein)
Larissa Herz
Cordi Schwickerath
Head of the department for dealer support
"moccamedia" is traditionally written in lower case, but other things are written in capitals: collegiality, professionalism, innovation and team spirit.
Cordi Schwickerath
Jessica Weiler
Media planning
People don't know what they want until you offer it to them. (Terence Conran)
Jessica Weiler
Sophia Roeben
Project management
professional, personable, versatile - simply moccatastic.
Sophia Roeben
Andreas Madert
IT
mocca makes it easy to successfully implement a good idea.
Andreas Madert
Melanie Krein
Media purchasing
Here efficient media concepts are implemented in a cost effective way.
Melanie Krein
Alena Grauberger
Controlling
I feel very happy at moccamedia and the pleasant working environment motivates me to continually improve my work.
Alena Grauberger
Jasmin Bayindir
Controlling
The mocca organism allows you to be more than an individual with skills and talents. You live and breathe mocca!
Jasmin Bayindir
Anja Keller
Dealer support
Those who only do what they can, never become anything else!
Anja Keller
Annika Lenz
Media planning
moccamedia – a place where people like to work. A great team that puts its heart and soul in to it!
Annika Lenz
Elisa Müller
Dealer support
The only way to produce great work is to love what you do. (Steve Jobs)
Elisa Müller
Freya-Ninette Stein
Dealer activation
What I value at moccamedia is the friendliness and mutual respect for one an other - it creates a great working atmosphere!
Freya-Ninette Stein
Ralf Trierweiler
IT
Be the change that you want to see in the world. (Mohandas Karamchand Gandhi)
Ralf Trierweiler
Karen Schlöder
Managing Director moccaintense
The most creative ideas come from jokes. Make your thinking as funny as possible.
Karen Schlöder
Daniela Schillo
Media purchasing
mocca has: Know-how, longstanding experience, a strong team and great colleagues.
Daniela Schillo
Daniel Zimmermann
Media planning
Team work at moccamedia: An oasis of solidarity in the desert of competition!
Daniel Zimmermann
Marion Thiesen
Head of the department for dealer support
Hard but welcoming - because we always have something to laugh about even in stressful times.
Marion Thiesen
Julia Lindemans
Media planning
Whoever stops improving, has stopped being good. That is why moccamedia always gives you the chance to develop and exceed your abilities!
Julia Lindemans
Jenny Brösel
Deputy head dealer support
Happy mocca-member!
Jenny Brösel
David Dimmig
Team leader Content Management
Gaining prominence with the image is importance and nice! Attracting customers with regional marketing equals profit!
David Dimmig
Marie Caspari
moccabirds
mocca follows this principle: in every job that must be done, there's an element of fun.
Marie Caspari
Jan Finkler
Media planning
Highly professional, competence and very very welcoming - moccamedia.
Jan Finkler
Carsten Bach
IT
Any boot is good.
Carsten Bach
Denise Janjatovic
Controlling
Don't wait for the perfect moment. Just take it and make it perfect. That's moccamedia.
Denise Janjatovic
Florian Kirsch
Head of media planning
moccamedia – think global, act local!
Florian Kirsch
Isabelle Srugies
Dealer support
Never do something half-hearted, otherwise you lose more than you can ever gain. (Louis Armstrong)
Isabelle Srugies
Sabrina Altenhain
Dealer support
We place an emphasis on training.
Sabrina Altenhain
Marina Meiers
Dealer activation
moccamedia is like a puzzle. Everyone is valued, individual piece. Together they form a complete picture.
Marina Meiers
Sahar Safar-Weber
Team leader media planning
Problems can never be solved by using the same mindset from which they developed.
Sahar Safar-Weber
Uwe Möllenkamp
Facility manager
I learn a great deal about the German speaking media landscape.
Uwe Möllenkamp
Franziska Peter
Trainee dealer support
mocca combines a relaxed working environment with innovative results. That's why working here is fun.
Franziska Peter
Joel Lambert
moccabirds
For me, mocca is above all "dynamic and uncomplicated".
Joel Lambert
Ulrich Hufschmidt
IT
Passwords are like underwear. You can't let anyone see the, you need to change them regularly and should never exchange them with strangers. (Chris Pirillo)
Ulrich Hufschmidt
Kerstin Gérard
Team leader media planning
Learning never ends at mocca thanks to the in-house academy with a versatile & exciting course offer.
Kerstin Gérard
Svenja Garson
moccabirds
That is what makes mocca so special: a colourful mix of professional training, good colleagues and new challenges every day.
Svenja Garson
Michael Faßbender
IT
mocca makes it possible!
Michael Faßbender
Michaela Selbach
Reception
Working in a pleasant atmosphere = fun at work = moccamedia!
Michaela Selbach
Anna Wagner
Media planning
Success has three letters: act.
Anna Wagner
Sebastian Sonntag
Media purchasing
Geniuses start great works, hard working people complete them. (Leonardo da Vinci) – here at mocca we do both!
Sebastian Sonntag
Klaudia Kamrad-Schaack
HR-development / Traineeships
Working with us also means being thrown in the deep end and you must quickly learn to swim - but we have incredibly good swimming teachers and lifeguards. :)
Klaudia Kamrad-Schaack
Mostafa Abaza
moccaintense
A journey of a thousand miles begins with a single step. (Confucius)
Mostafa Abaza
Tanja Becker
Dealer support
Our working atmosphere is better than in any other company I have known.
Tanja Becker
Sabrina Carbach
Dealer support
The good relationship with my team and the managers helps me to feel at ease.
Sabrina Carbach
Marc Görres
Team leader dealer support
I like mocca's open door principle.
Marc Görres
Anna Eifel
Dealer support
All dreams can come true if you have the courage to follow them. (Walt Disney)
Anna Eifel
Florian Blaß
Media purchasing
moccamedia means being strong together. Specialist knowledge meets teamwork.
Florian Blaß
Felix Kreis
IT
My PC says: 01001101 01001111 01000011 01000011. I simply say moccamedia. ;-)
Felix Kreis
Gunter Lang
Deputy head of purchasing / Controlling
Creative and familiar work environment - being a "mocca" is fun!
Gunter Lang
Therese Gerlich
Project assistant media planning
Exciting; challenging; motivating; human; moccamedia! - I feel at home here!
Therese Gerlich
Alexander Schenk
Deputy head of IT
Working all day with java is the perfect job for mocca. :)
Alexander Schenk
Laura Wilhelm
Team leader media planning
A pleasant working environment, open exchange with colleagues as well opportunities for development are what make moccamedia stand out!
Laura Wilhelm
Nadine Schmalz
moccabirds
If you want to make an impact on others, you must talk to them in their language at first. (Kurt Tucholsky) − The moccabirds speak the language of the time.
Nadine Schmalz
Kai Trierweiler
Key Account
Customer satisfaction is of utmost importance to us.
Kai Trierweiler
Christine Müller
Head of central services
For me mocca is the love of detail – as fine as a brush stroke – always with a view of the whole painting.
Christine Müller
Frank Reitmeier
Dealer activation
moccamedia – simply strong… − focused on optimal solutions − individually customer-orientated − motivated as a team.
Frank Reitmeier
Christian Backes
Managing Director moccabirds
We can sing a song about leads.
Christian Backes
Stephanie Bösl
Media purchasing
The secret behind the success? Stand out from the crowd.
Stephanie Bösl
Melanie Halberstadt
Media purchasing
All challenges are steps that allow me to go higher.
Melanie Halberstadt
Patrick Becker
Managing Director moccamedia
moccamedia – big enough to handle, small enough to care.
Patrick Becker
Sandra Meier
Dealer support
We like working with moccamedia because working with world-renowned companies is a lot of fun.
Sandra Meier
Daniela Müller-Kolb
Project assistant IT
People grow with their tasks. Company with optimally positioned advertising strategies.
Daniela Müller-Kolb
Alexander Ries
Media planning
moccamedia is maximum success through maximum commitment.
Alexander Ries
Barbara Stock
Project management
A mocha and us moccas have a lot in common: we are strong and always just what you need in order to make a big impact!
Barbara Stock
Heike Otto
moccamotion
The most innovative know-how within historical walls.
Heike Otto
Elmar Falk
IT
Being an employee at moccamedia also means: You´ll never walk alone.
Elmar Falk
Tina Karthäuser
Dealer activation
moccamedia: I feel at home here, work is fun.
Tina Karthäuser
Vanessa Greinert
Dealer support
Everyone has something that drives them.
Vanessa Greinert
René Hepp
Dealer support
Life is like a buffet: you only take the best from an enormous range.
René Hepp
Selina Döpp
Project management
If everyone works together (like at moccamedia), success will follow. (Henry Ford)
Selina Döpp
Alejandra Marcela Osorio Uribe
Controlling
When you love what you do, success will be yours. Trust if the first secret of success.
Alejandra Marcela Osorio Uribe
Steve Kolb
Team leader dealer support
We work closely with departments and you get an insight into other areas of work.
Steve Kolb
Carolin Wallrich
Media planning
New tasks, new laughs, new cup of coffee – every day.
Carolin Wallrich
Christopher Frank
moccabirds
Innovative ideas, great team - work is fun here!
Christopher Frank
Mira Kost
Media planning
mocca is not only black and white... mocca is the colourful world of media competently brought together.
Mira Kost
Stefan Jacob
Project management
Reliable, concentrated and focused on the impact. That's what moccamedia represents for me.
Stefan Jacob
Vlasi Vlasev
Media planning
In addition to its authenticity and diligence, moccamedia is modern, innovative and very welcoming. That is what makes it so special and unique.
Vlasi Vlasev
Julia Selzer
Media planning
After the campaign is before the campaign. or at the same time. There is always something to do at mocca.
Julia Selzer
Viktor Legler
moccabirds
If you stop advertising to save money, you might as well stop your watch to save time. (Henry Ford)
Viktor Legler
Giuseppe Della Polla
Project management
Service means viewing the entire business through the eyes of the customer. (Axel Haitzer)
Giuseppe Della Polla
Dennis Schumacher
Content Management
Special cases, special cases – all I hear is "special cases" – routine does not exist here, only new tasks.
Dennis Schumacher
Helena Jost
Media purchasing
At mocca I have learnt how much you can achieve with team spirit and a good cooperation!
Helena Jost
Robert Buchholz
Media planning
Our (regional) media solutions are like a good mocha - they set us apart from the competition.
Robert Buchholz
Thorsten Gehlen
Controlling
moccamedia…diverse job with really nice colleagues.
Thorsten Gehlen
Manuela Trierweiler
Team leader dealer support
moccamedia – simply irreplaceable!
Manuela Trierweiler
Andreas Basten
Dealer support
Nothing is possible without mocca.
Andreas Basten
Janine Hoffmann
Dealer support
Joy at work produces excellent work. (Aristoteles)
Janine Hoffmann
Lucas Fink
moccabirds
moccabirds - behind a qualified lead is a band that has mastered their instruments.
Lucas Fink
Lina Alirezania
moccaintense
Lina Alirezania
Laurent Pugliesi Mahaut
moccaintense
You don't have to see the whole staircase, just take the first step.
Laurent Pugliesi Mahaut
Cases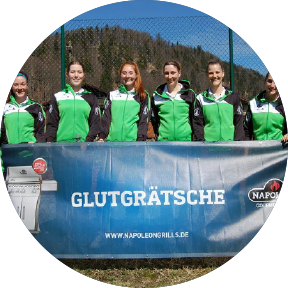 NAPOLEON
Banner campaign on sports grounds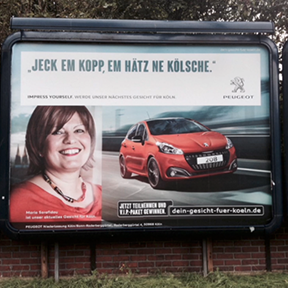 Peugeot
Your face for Cologne!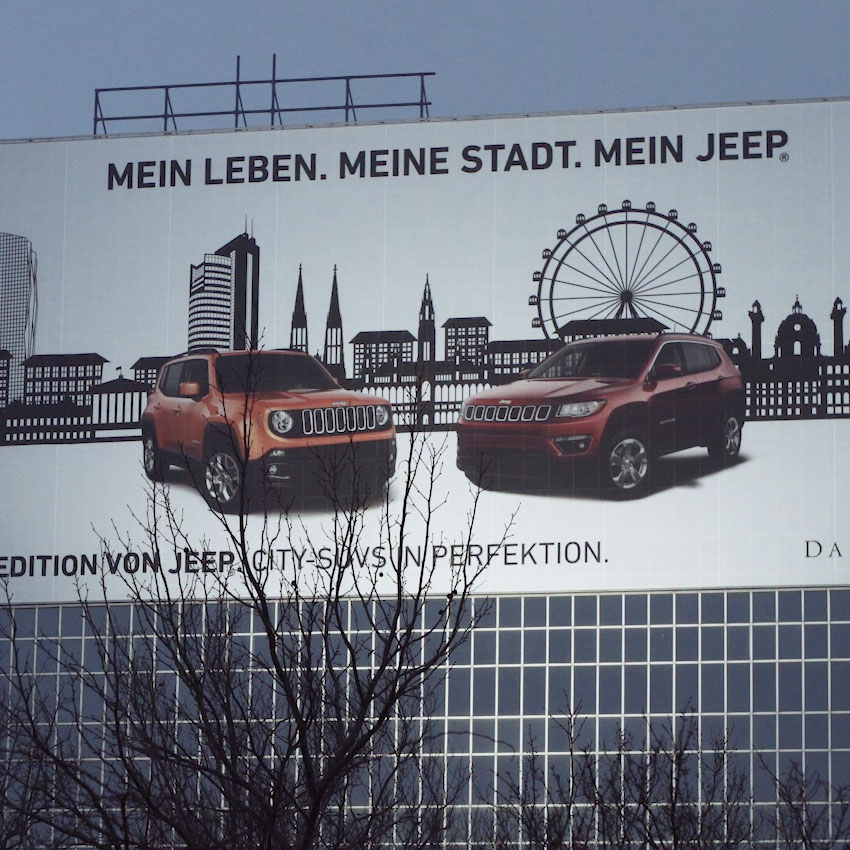 Jeep
with 100% retailer participation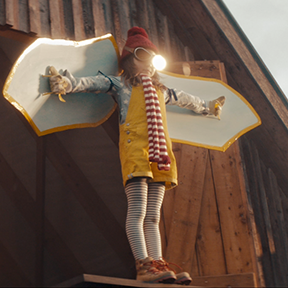 EWE
TV & cinema & Mofu xmas campaign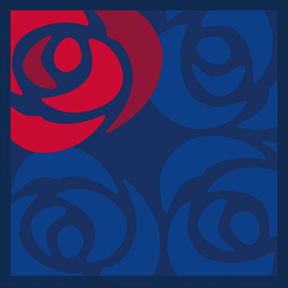 Zweibrücken Fashion Outlet
Mobile fashion show in Frankfurt city centre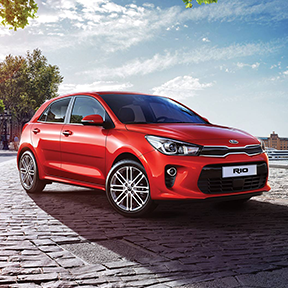 KIA
Google search network campaign
Newsroom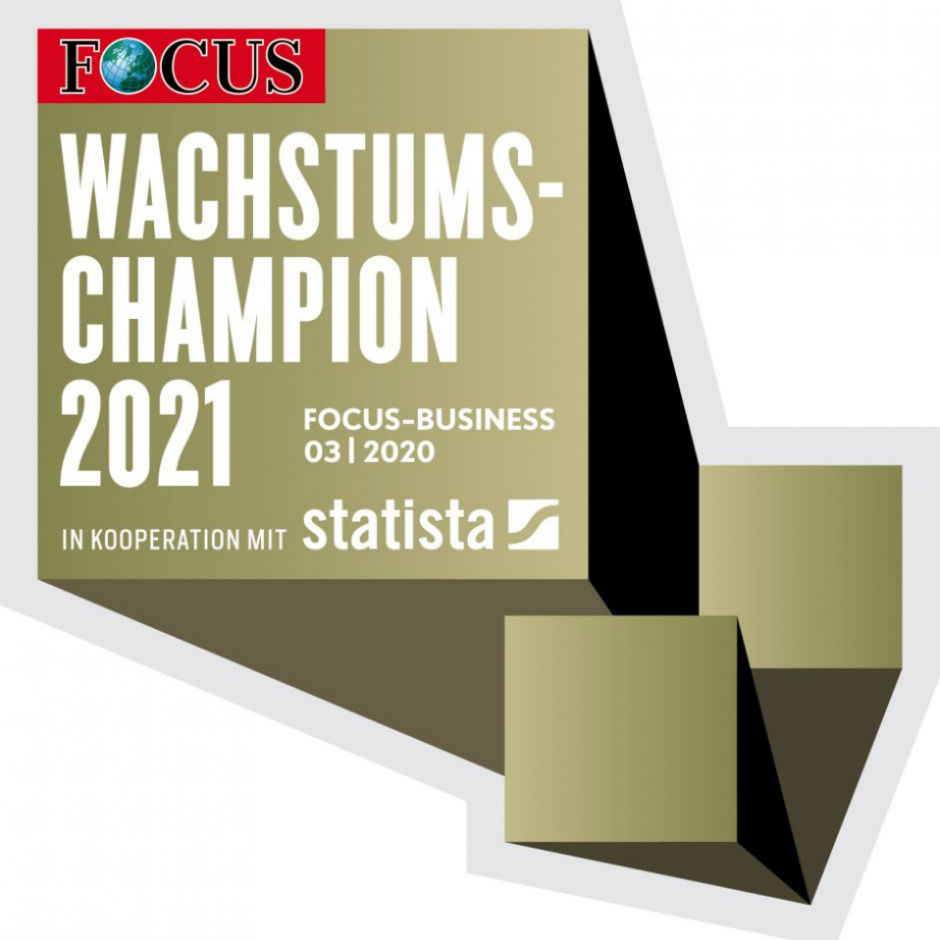 moccamedia ist Wachstumschampion 2021
mehr...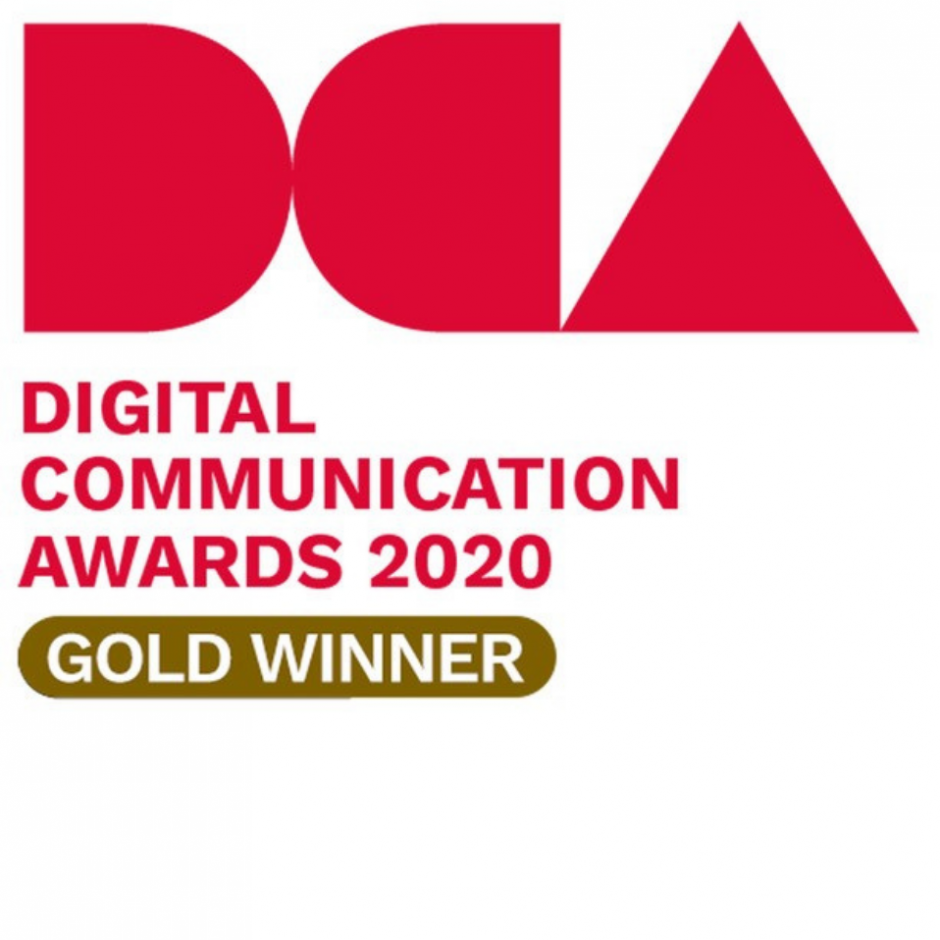 moccamedia wins Gold at the 2020 global Digital Communication Awards
mehr...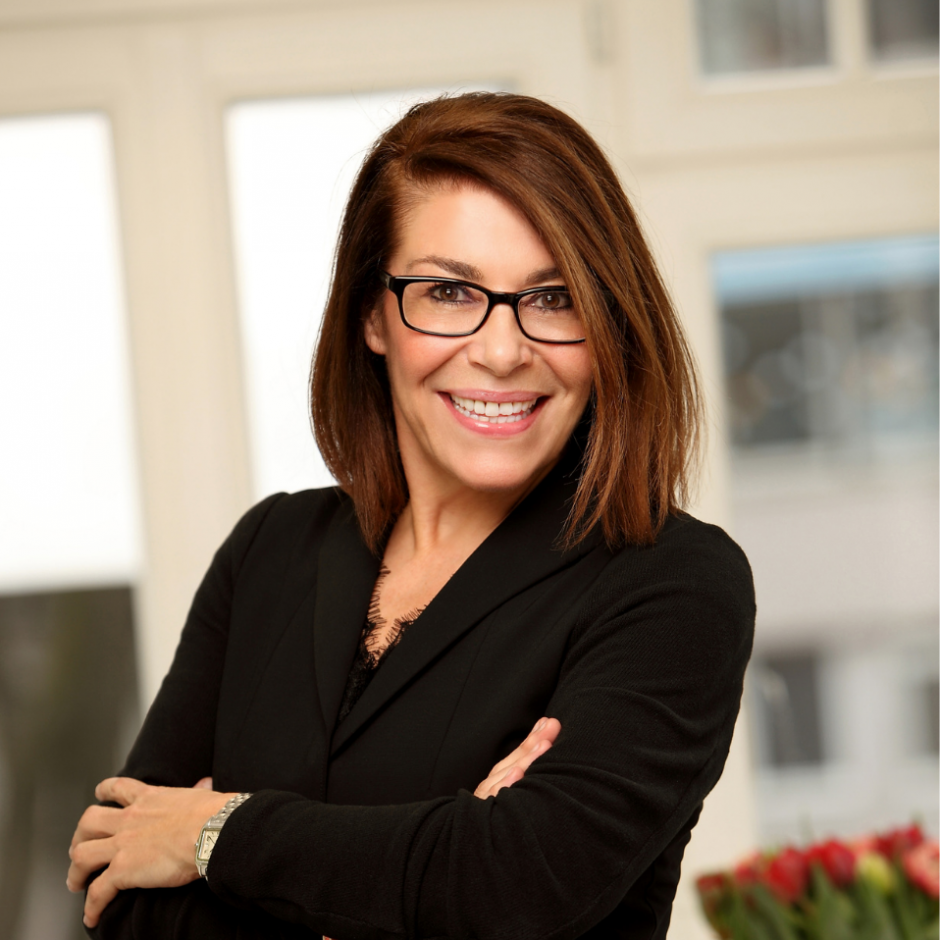 Cornelia Lamberty gewinnt den bundesweiten Wettbewerb "Erfolgreiche Frauen im Mittelstand 2020"
mehr...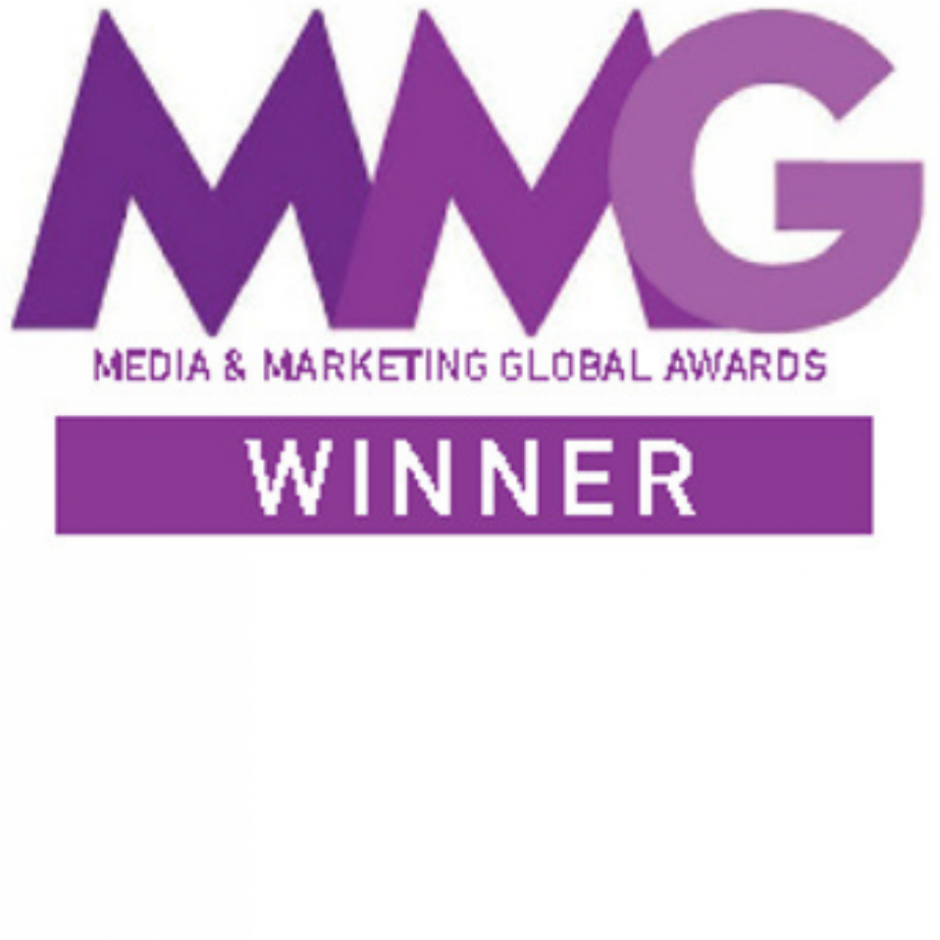 Global Winner ist moccamedia!
mehr...
moccabirds dominiert den Markt der Performance-Marketing-Agenturen
iBusiness und BVDW veröffentlichen das Ranking 2020: moccabirds, Digitalunit von moccamedia, gehört zu den Top Ten Deutschlands größten Performance-Marketing-Agenturen.
mehr...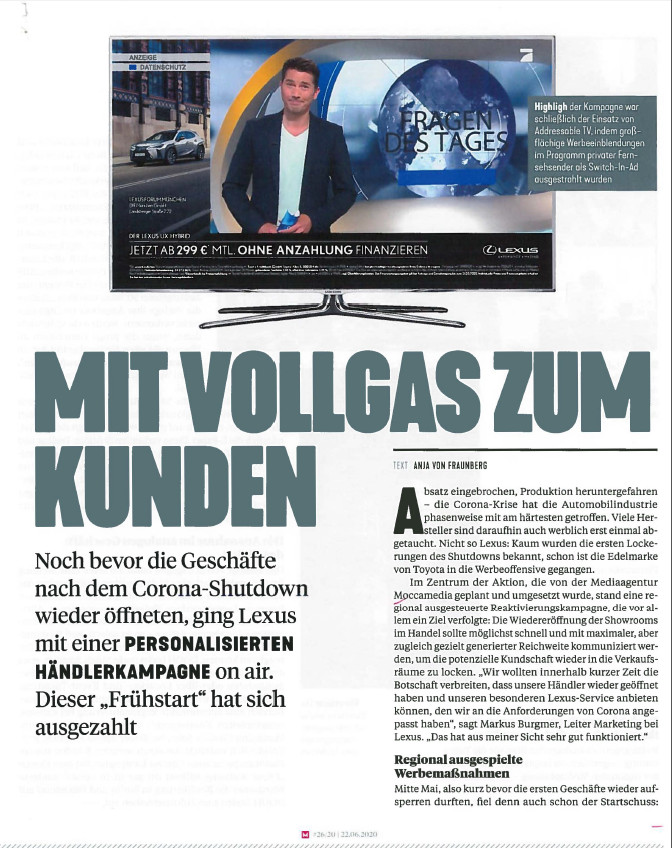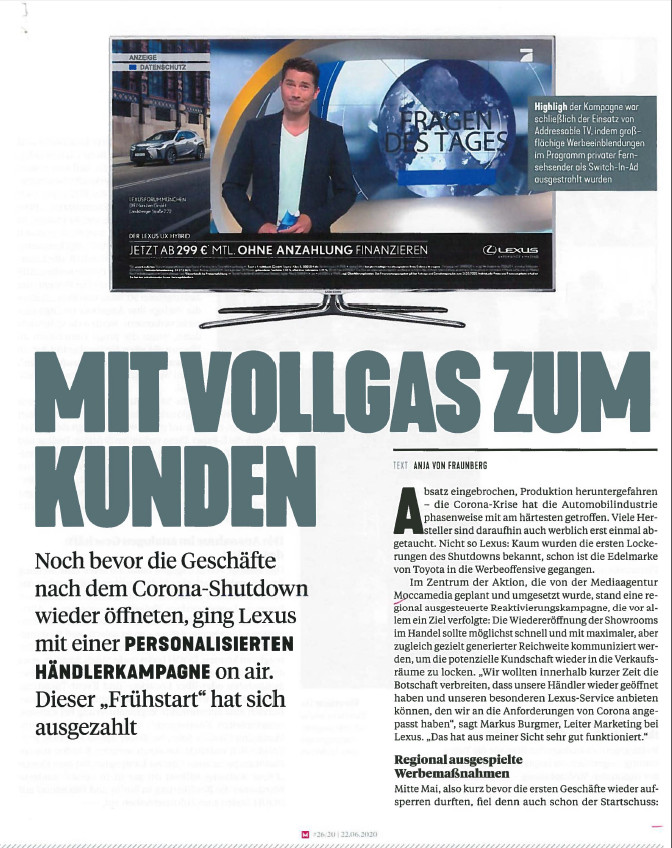 Mit Vollgas zum Kunden
mehr...

European Search Award: moccamedia fünf Mal auf der Shortlist
mehr...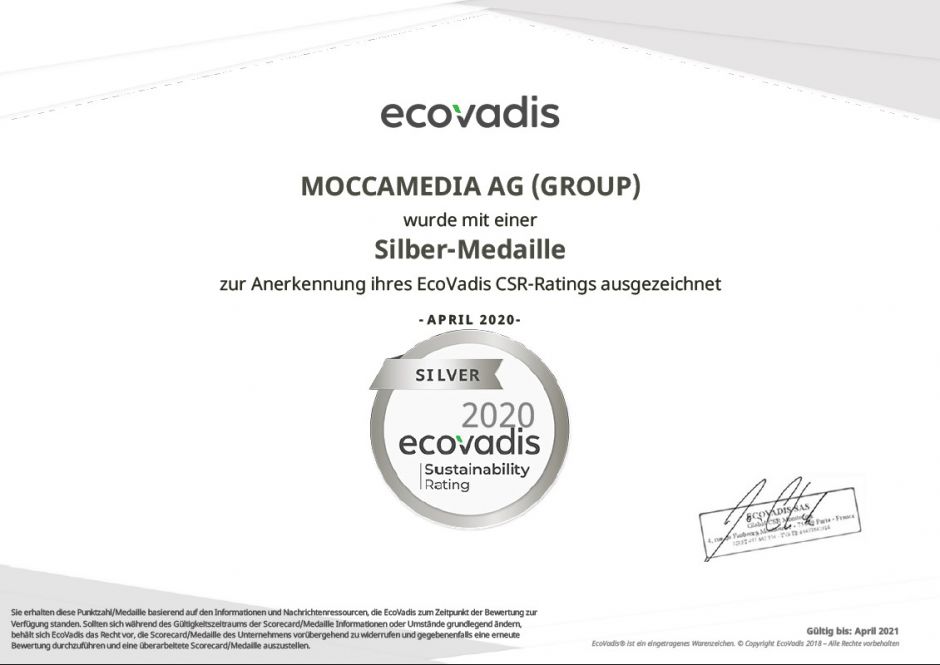 EcoVadis vergibt im zweiten Jahr in Folge den Silver Status für CSR-Maßnahmen
mehr...
Relevanz schaffen
Regionale Zeitungen sind in den vergangenen Jahren weiter unter Druck geraten. Nun versuchen sie, sich als Marke und Werbeträger stärker zu profilieren. Neue Produkte, differenzierter Paid Content und Vermarktungsideen sollen helfen, die Transformation zu schaffen.
mehr...
Contact
Trier
Sichelstraße 6
D-54290 Trier
T: +49 (651) 938200
F: +49 (651) 93820110
Cologne
Lindenallee 24
D-50968 Köln
T: +49 (221) 35553440
F: +49 (221) 355534429
Frankfurt
The Squaire 12
D-60549 Frankfurt am Main
T: +49 (69) 959325050
F: +49 (69) 959325200
Switzerland
Attisholzstrasse 10
CH-4533 Riedholz
T: +41 (32) 6241840
F: +41 (32) 6241841
Austria
Kolingasse 5/1/25
A-1090 Wien
T: +43 (1) 3320236
F: +43 (1) 3320239